At Springer's Jewelers we don't sell, we teach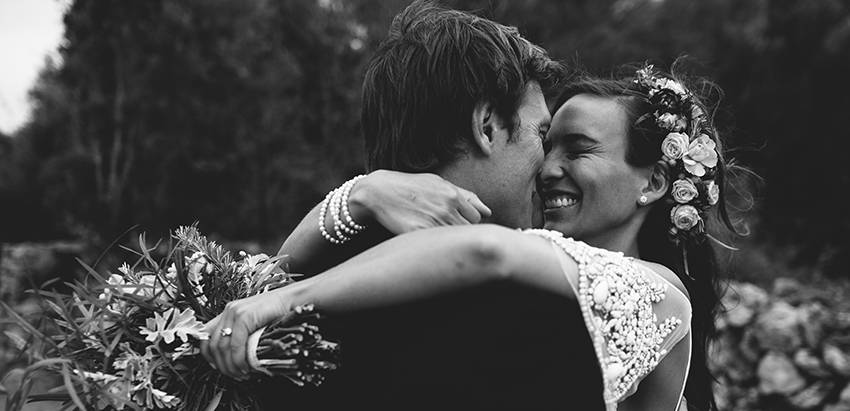 Shopping for some of life's biggest moments should never be stressful. It is our goal to empower every customer that walks through our doors with the information they need to find the jewelry of their dreams. To make the whole process easier, and instill our customers with the diamond confidence they deserve, we've created this page as a resource.
On our Diamond Education tab, learn about the 4 Cs of a diamond. On our Hearts On Fire information tab, learn about what goes into making "The World's Most Perfectly Cut Diamond." Visit our Heartstar & Firemark tabs to learn about these two prestige diamond cuts, and why they may be the diamond of your dreams. And on our Estate Diamonds tab, learn about our collection of previously-enjoyed diamonds that features various styles, cuts and colors, including many you simply cannot get in today's diamond market - all at an incredible value.
Of course no amount of information can compare to sitting down with a member of our incredible team, who are constantly keeping up with what's new and innovative in the diamond and jewelry industries. For a one of a kind shopping experience, schedule a personal appointment to join us in any of our three retail locations.
---
We don't sell, we teach.
We empower our customers, with all the tools they need to buy the most beautiful diamond possible.
Springer's Jewelers now hosts one of the largest loose diamond inventories in the Northeast. There is literally nothing you could possibly desire in a diamond that we don't have either in stock or have access to in 24 hours. We have so many diamonds because we sell so many diamonds, and that insures you will find exactly the diamond you want at Springer's Jewelers.
---
The First C: Cut
Of all the 4Cs, cut has the greatest effect on a diamond's beauty. In determining the quality of the cut, the grader evaluates the cutter's skill in the fashioning of the diamond. The more precise the cut, the more captivating the diamond is to the eye.
---
The second C: Color
Gem-quality diamonds occur in many hues. In the range from colorless to light yellow or light brown. Colorless diamonds are the rarest. Other natural colors (Blue, Red, Pink for example) are known as fancy – their color grading is different than that of white diamonds.

---
The THIRD C: CLARITY
Diamonds can have internal characteristics known as inclusions or external characteristics known as blemishes. Diamonds without inclusions or blemishes are rare; however, most of these characteristics can only be seen with magnification.

---
The fourth C: Carat
The carat is the diamond's physical weight measured in metric carats. One carat equals 1/5 gram and is subdivided into 100 points. Carat weight is the most objective of the 4Cs. It involves no estimates, comparisons or judgments.

---
The fIFTH C: CONFIDENCE
What's one extra C for peace of mind? When you shop smart — with an American Gem Society's top jeweler — you will feel confident in your decision. You know that the jeweler is qualified to describe the characteristics of your diamond, so you can make the choice that is right for you. Learn about Conflict-Free Diamonds & The Kimberley Process (KP).

---

The Diamonds
Only 1/10th of 1% of the world's natural rough diamonds will ever be fit to be Hearts On Fire. It's because Hearts On Fire diamonds all boast a perfect ring of eight hearts on the bottom and a perfectly formed, symmetrical Fireburst® on the top that will outshine any other diamond. As a result, a Hearts On Fire diamond displays a perfection you can actually see. As light enters the diamond, it descends downward into the pavilion. A standard diamond with an inferior cut leaks light from the bottom and sides. Too deep or too shallow a cut, and the light that gives a diamond its brilliance is lost. However, because of its perfectly symmetrical cut and increased surface area, a Hearts On Fire diamond captures that light and reflects it from the top, creating maximum brilliance and fire. Due to the unique and exclusive high-quality cut, Hearts On Fire diamond-cutting experts specialize in only two exceptional diamond cuts – Hearts On Fire (Round) and the Dream (Square).
---
The Craft
Currently, there are less than 400 people in the world who are qualified to create a Hearts On Fire diamond. These skilled craftsmen then uphold the highest quality of diamond creation, leveraging cutting-edge anti-vibration technology and a scientific diamond-cutting formula that is unknown to anyone else in the world. In addition, while most manufacturers use a 10X magnification process, Hearts On Fire artisans craft their diamonds at 100X magnification, using unique imaging software that results in a perfect mirror polish. That's 10 times the global industry standard. When a diamond has perfect proportions, perfect symmetry, perfect alignment and perfect polish, a natural phenomenon of light is created. This unique and extremely rare display of sparkle is the easiest way to differentiate a Hearts On Fire diamond.
---
The Promise
When you invest in a Hearts On Fire diamond, you'll receive a promise in return. A promise that you are receiving one of the world's most beautiful, brilliant and perfectly cut diamonds. That your diamond is one of pure integrity, crafted from a Kimberley-Process certified single source for a completely conflict-free diamond. That your serialized diamond is protected and registered with a Hearts On Fire laser inscription. And a promise that Hearts On Fire stands by the superior quality of their diamonds, supported by an exclusive Diamond Identity Document created just for you.
WHY HEARTSTAR?
THE PATTERN IS CLEAR. MUCH BRIGHTER, MORE BEAUTIFUL.
Brilliance is beauty. No other diamond reflects more light than a HeartStar. The HeartStar diamond is one of the finest cut and proportioned round brilliant diamonds produced in the world today. It reflects up to 93% of incoming light. Average diamonds don't even come close.
We specialize in perfectly cut HeartStar Diamonds, we believe these are the finest round brilliant diamond your money can buy. While most diamonds are cut to maximize weight, our fine diamonds are cut for maximum brilliance in strict accordance with HeartStar cutting proportions.Cut is by far the most important of the 4C's. Don't be fooled by lesser quality, poorer cut stones.
---
WHAT DISTINGUISHES THE HEARTSTAR®?
Less than 1% of all diamonds cut in the world qualify as a HeartStar Diamond.
Springer's hand picks and independently grades each diamond to assure it qualifies as AGS 0 cut grade.
A HeartStar Diamond allows the minimum amount of light leakage. So when you look at a HeartStar you see less of the diamonds color and more white light.
HeartStar diamond will look whiter than other diamonds, so choosing a lower color you will not be sacrificing the beauty of your diamond while paying a lower price.
Why Firemark Diamonds?
Firemark is the single most perfectly cut Princess diamond there is.
The FireMark® Princess has been put to the test by the Gemological Institute of America (GIA), the world's foremost diamond authority, and the Gem Certification & Assurance Lab (GCAL), a leader in grading the light performance of diamonds. And the results are unprecedented!
---
WHAT DISTINGUISHES THE FIREMARK®?
Unprecedented 98% average light return (95% minimum)
"Excellent" ratings from the GIA in both Polish and Symmetry
"Excellent" grades for Light Performance from GCA
"A FireMark diamond will appear about 10% larger than a typical Princess Cut of the same carat weight
Patented "Double Crown" – additional facets and distinctive angles capture the diamond's life like no other Princess diamond in the world
Shallower depths – assuring you don't pay for weight you can't see
Smaller tables, exacting angles, even girdles and facets that are perfectly aligned maximize the diamond's fire, brilliance and scintillation
Why Firecushion Diamonds?
Exceptional brilliance. Exceptional beauty. Exceptional value.
The world's most gorgeous Cushion diamond is also your best value. Extra and unnecessary weight is cut away, so you're not getting weight you can't see... and shouldn't have to pay for.
---
WHAT DISTINGUISHES THE FIREcushion?
Much bigger look for your money - at least 15% larger than typical Cushions of the same weight.
A new revolutionary cut that is so extraordinarily rare, less than 1 out of 1,000 Cushions worldwide are certified.
FireCushion are responsibly sourced. Particular care has been taken to ensure responsible business practices, support for the advancement of women and protection of the natural world
Why Shop Estate Diamonds?
Diamonds just get better with time.
At Springer's Jewelers, estate jewelry is our specialty. Our unique pieces, including antique and period jewelry, allow you to hold, touch, and admire history - and all at an incredible value. Our collection of estate diamonds is filled with various styles, cuts and colors, including many you simply cannot get in today's diamond market. All of our estate diamonds are graded and assessed by our gemologists for cut, color, and clarity before they go into our cases, and repaired and recut if necessary. Conflict free and environmentally responsible, shopping estate diamonds is a great way to go green and lessen your carbon footprint, with some of our diamonds cut event without electricity.
---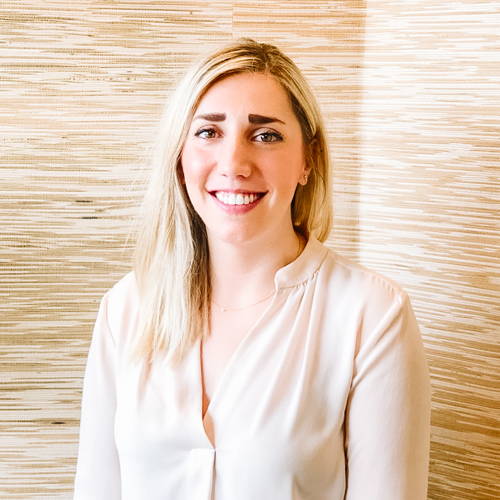 Estate Department Manager & Diamond Buyer - Springer's Since 2012
My passions are diamonds and my hometown, Portland, ME. After receiving my Graduate Gemologist degree from G.I.A. in 2012, I came back to work for the family business on the sales floor, putting my knowledge of diamonds and gemstones to work. Now, as the Estate and Diamond Department Manager, I travel between our three locations buying, selling, trading and sourcing jewelry for our clients. In addition, I buy and source diamonds for our Bridal and Diamond Bar inventory.
Email: zoe@springersjewelers.com
---
---
---